[ad_1]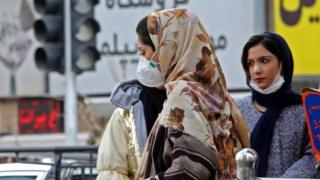 Iran's deputy health minister has denied a claim of a cover-up over the new coronavirus disease, as the number of confirmed deaths there rose to 12.
A parliamentarian for Qom, the city at the centre of Iran's Covid-19 outbreak, accused the authorities of lying about the full extent of the problem.
Ahmad Amirabadi-Farahani said there had been 50 deaths in Qom alone.
That was rejected by the minister, who vowed to resign if it could be proven that even half that number had died.
"I categorically deny this information," Iraj Harirchi told a news conference.
"This is not the time for political confrontations. The coronavirus is a national problem," he added.
More on the coronavirus outbreak
Government spokesman Ali Rabiei also insisted that officials would be transparent about reporting deaths associated with Covid-19, the infectious respiratory disease caused by the virus.
However, Mr Amirabadi-Farahani refused to retract his claim.
"I have given the names of 40 dead people to the deputy minister. Now, we await his resignation," he was quoted as saying by the Ilna news agency.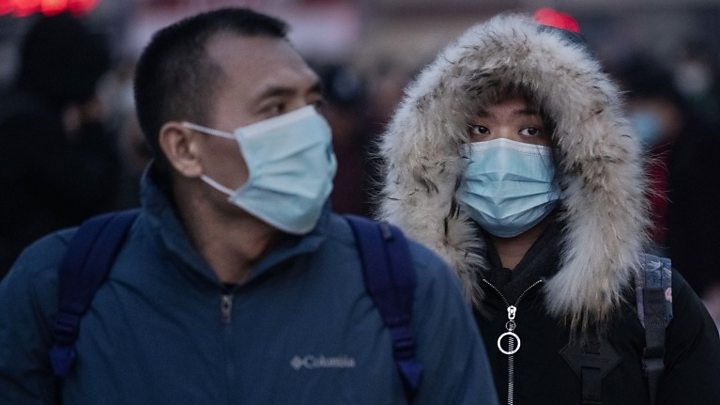 At least 61 cases of Covid-19 have been reported in Iran since last Wednesday.
Qom province is the worst hit, with 34 cases, according to the health ministry. Tehran has 13 cases, Gilan six, Markazi four, Isfahan two, and Hamadan and Mazandaran one each.
The authorities have ordered the closure of schools and universities in Qom in an attempt to prevent the spread of Covid-19.
Holy city at centre of outbreak
Qom, 120km (75 miles) south of Tehran, has a population of more than 1.2 million.
The city is visited by millions of Shia Muslim pilgrims and tourists from Iran and other countries every year because it is the location of the mausoleum of Hazrat Masumeh, a revered female saint who was the sister of the eighth Shia Imam.
Qom is also home to many of Iran's most senior Shia clerics, and tens of thousands of theology students come from across the world to attend its seminary.
Citing Health Minister Said Namaki, a spokesman for Iran's parliament told a closed session on Monday that "the cause of coronavirus infections in Iran is people who have entered the country illegally from Pakistan, Afghanistan and China", the Isna news agency reported.
Mr Namaki said in televised remarks on Sunday that one of the people who died in Qom was a merchant from the city who used to travel regularly to China.
He urged people to avoid travelling to Qom, which is a major destination for Shia Muslim pilgrims.
Also on Monday, Kuwait, Bahrain, Iraq and Oman became the latest Middle Eastern countries to report their first cases, all of them linked to Iran.
Kuwait said it had detected Covid-13 in three people – including one Kuwaiti man and one Saudi man – who were evacuated from Iran on Saturday.
Oman's two cases were two Omani women who visited Iran, local media reported.
Iraq said it was treating an Iranian theology student living in the Shia holy city of Najaf, while Bahrain said a Bahraini citizen who had arrived from Iran had been diagnosed with the disease.
Saudi Arabia, Kuwait, Iraq, Turkey, Pakistan and Afghanistan have imposed restrictions on travel and immigration from Iran.
The World Health Organization (WHO) said on Sunday that there have been 78,811 reported cases of Covid-19 and 2,462 related deaths. All but 1,769 cases and 17 of the deaths have been reported in China.
BBC medical correspondent Fergus Walsh says health experts fear it may be too late to prevent the coronavirus outbreak from becoming a global pandemic, with the virus spreading in the community in multiple parts of the world.
"We are specially concerned about the rapid increase in cases in… Iran, Italy and the Republic of Korea," WHO head Tedros Adhanom Ghebreyesus said.
[ad_2]

Source link